Sundays in the Library
April 23 – May 21 at 10:45am

Facilitated by your Interim PastorsGrief is not just about death, but we grieve many different losses in life. This class uses the Grief Recovery Handbook by John James and Russell Friedman. This is an actual workbook, best used in a group setting, that offers concrete steps and effective actions to complete the grieving process. You can order your own copy on-line— or pick up one for $10.99 at Church—and begin reading in advance of the first session.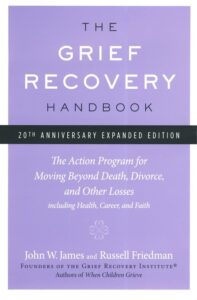 Understanding Discernment
May 7, 14 & 21 at 11:00 am in the Library
You are invited to explore practices of discernment in solitude and community. We'll be invited to orient ourselves internally with our belovedness and enter into discernment and community dialogue from that place asking the questions:
How do we listen to our own voice?
What do we find trustworthy in the external world?
To what do we attribute authority and wisdom?
Where is God in all of this?
What are signs of healthy discernment?
And how might we support that for one another in community and our congregation?