Women's Bible Study
Second and Fourth Wednesdays of each month at noon
We invite any female-identifying persons to join our Women's Bible Study. They will be meeting every second and fourth Wednesday of the month to talk about the scripture for the upcoming Sunday. We meet at the church at noon and this is a wonderful way to get to know some of the fantastic people who are a part of our church. Everyone is invited. For more information, you can contact Pastor Christine Core.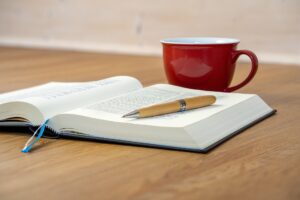 Men's Bible Study
Monday evenings during the NFL season
We invite any male-identifying persons to join our Men's Bible Study. During the NFL season, join us on alternating Monday evenings at the church at 6 pm. We spend the first half of the game hanging out, sharing stories, and sharing food. Then at halftime, we turn our attention to a time of studying the scripture. This group is a fantastic way to get connected with other men within our church and is a welcoming environment for anyone interested in getting to know us! For more information contact Jon Winjum or the church office.