West Linn Lutheran Church participated in the Reconciling in Christ process through 2014 in partnership with ReconcilingWorks Northwest. In 2015 the congregation overwhelmingly supported adoption of our Welcoming Statement. WLLC was recognized as an RIC Congregation in 2015.
We believe this public statement is our grounding for work that we are called to do in examining ourselves, our community, and our world, and joining others in the efforts for racial and social justice. 
West Linn Lutheran Church is a community of faith that welcomes all regardless of race, religion, color, sex, gender identity, sexual orientation, family status, national origin, age, disability, medical history, political affiliation, financial situation, mistakes made, successes achieved or any other category that you or the world have determined you belong. Our hope and prayer is that our congregation loves all as Jesus loves the world. No exceptions. This welcome extends throughout the life of our congregation.
West Linn is a predominantly white suburb of Portland and racist incidents are less visible than in more diverse communities. That all changed in 2017, when an incident occurred that brought racism into the open in our city. The incident involved a Black man from Portland and the West Linn Police department. As it unfolded, it sparked widespread concern and ultimately resulted in firings and resignations of several police officers, including the chief.
This incident brought racism into focus for the entire community in West Linn, including West Linn City Hall. For many, it was a wake-up call that we can't just stand on the sidelines and just be spectators. Racism must be faced with honesty, self-reflection and a commitment to our Christian beliefs.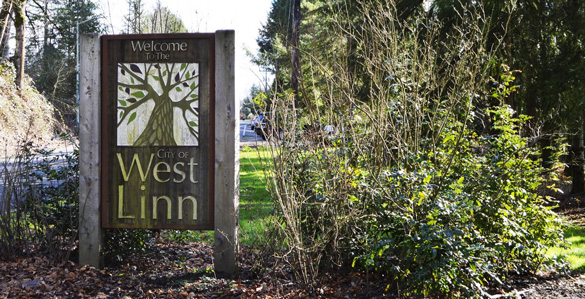 The West Linn Alliance was formed in 2016 by West Linn residents to address issues of diversity, inclusion, equity, and accessibility in the city we call home. Over the years WLLC has partnered with the Alliance on several projects.  These include hosting workshops and providing a safe space for the community to meet with and hear from a person wronged by our police.  More recently several members participated in an Alliance event at the city sponsored Juneteenth remembrance. 
The Alliance holds regular monthly meetings, and everyone is welcome to attend. They appreciate the diversity of backgrounds, skills, and outlooks that each person brings to the table. You are invited to come to a meeting and learn how you can make a difference in the life of our community.